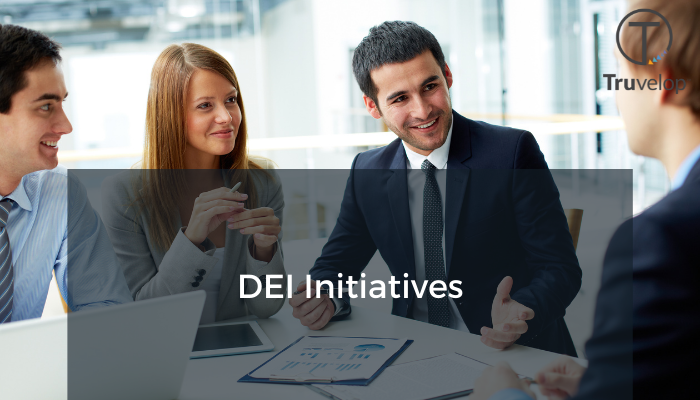 As more companies adopt DEI initiatives that go beyond improved hiring and advancement practices, leaders need to consider the authenticity of the roll-out and implementation, and how these initiatives will be embraced across all teams.
According to SHRM, 80% of companies are just going through the motions and not holding themselves accountable.
"It may sound simple, but the most complex issues in DE&I—what to do about Black Lives Matter, or a harassment claim or other complex social issues—are all being discussed by employees. Of the 80-plus practices we analyzed, the most important of all was to 'listen, hear, and act' on what employees want to talk about," states Josh Bersin, author of the report, Elevating Equity: The Real Story of Diversity and Inclusion.
When employers provide a platform for employees to share ideas and concerns, they develop an inclusive culture and one that makes employees feel part of the process versus learning a new policy or attending special training.
Training is important though! In addition to company-wide training, managers need to be trained on conflict resolution, creating safe spaces for open communication, and building a culture of trust.
SHRM shares that companies with successful DEI initiatives:
Make systemic changes.
Listen to employees to identify barriers to DE&I and address them.
Have strong, highly capable HR personnel to consult on DE&I.
Have leaders who actively drive change into the organization.
Have clear, measurable goals that extend beyond diversity representation.
Have accountability for DE&I at all levels of the organization.
Focus on DE&I in the company ecosystem, including its partners, suppliers and customers.
Research from SHRM's Together Forward @Work, found that "despite years of financial and strategic investments in diversity, equity and inclusion, U.S. companies have notable numbers of workers who express concerns and discomfort about fundamental issues of racial equality in the workplace." SHRM's report stressed the importance of making listening a top priority for all workers, leaders and HR professionals.
With the Truvelop app, managers can document behaviors, good and bad, poll employees with surveys, create goals, track performance, and foster team engagement with the wall and Spark functions which allow employees to post notes of encouragement and praise to colleagues. While the HR function is an important part of improving diversity, equity, and inclusion, a culture developed and led by change agents company-wide that fosters open communication and feedback is the most effective way to implement a successful DEI strategy.
Contact us today to learn more about our modern approach to performance management and development that improves the manager and employee relationship. Don't just take our word for it, see what our other Customers have to say.