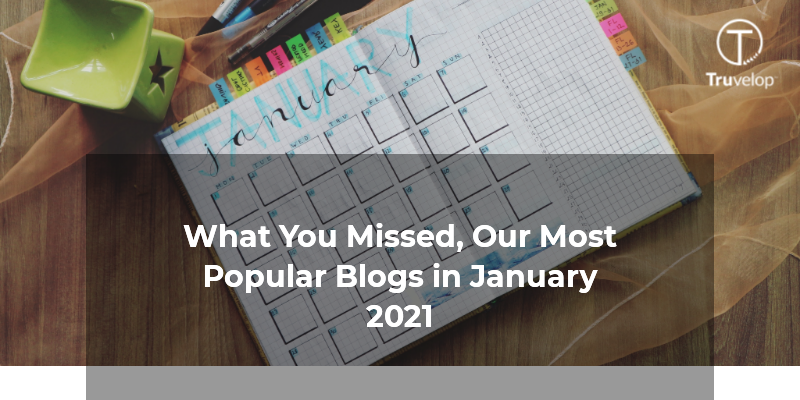 This month, we shared lots of best practices and learnings from the last year. The most popular among our followers included approaches to goal setting, employee engagements trends, ensuring rater reliability, retaining top talent, and much more. Taking in these valuable tips and lessons learned are a great way to move forward in the year 2021.
Enjoy revisiting these blogs and the many tips and tricks included with each blog post. Please help us expand our community by following us on LinkedIn and Facebook and continue to visit Truvelop's blog for valuable insights into best practices in performance management, real time feedback and employee engagement and how to improve the overall employee experience.
It's not too late to rethink and modernize your performance management and development strategy for 2021! Truvelop can help!
Our customers certainly took advantage of Truvelop's technology last year to adopt a modern, continuous approach to performance management and development. In fact, our customers recorded the highest number of evaluations completed in a month and delivered the largest number of Sparks (real time feedback and observations) in any 30-day period since launching the product in 2019.
Despite the uncertainty we all felt at times last year, we certainly learned a lot. Now that we are coming up on a year living with the pandemic, it is a great time to look back to see which lessons we should carry forward with us into 2021. Read Truvelop's blog to gain great insight on Top Employee Engagement Trends Coming Out of 2020.
Rater reliability is what most employees look for when it comes to being evaluated. Read Truvelop's latest blog on Best Practices for Ensuring Rater Reliability During the Evaluation Process.
Read More Here

A strong people development strategy is centered around coaching employees and guiding them toward growth as people and professionals. Once you have fostered a team of core contributors and high performers, you will want to make sure you make a conscious effort to keep them! Here are three strategies for retaining your business' top talent in 2021.
The unprecedented events of 2020 took everyone by surprise. Remote work clearly existed before the year 2020, however, not for everyone. With all these new adjustments having to be made, HR had to adapt as well. HR realized the advancement of technology and the reality of its importance for remote work. Continue reading Truvelop's article to gain a better understanding of this digital transformation, in relation to the future of work and how Truvelop can help!
2020 was a year no-one will ever forget. It brought challenges we never anticipated we would ever face – both personally and professionally. The companies that survived – and even thrived, adapted repeatedly. And each adaptation brought lessons. As we just finished the first month of 2021, as a reminder we wanted to take a look back at our top-read blogs in 2020 focused on improvement and progression for our employees, our businesses, our strategies, and more.
The economic uncertainty created by the pandemic has caused many companies to reconsider or pause major investments in enterprise technology for human capital management (HCM) as many companies have shifted to remote work indefinitely. HR will inevitably fall victim to the recessionary environment if it has not already – emphasizing the need for efficient, effective and less expensive HR technology tools. Keep reading to see how Truvelop can help!
Visit truvelop.com to learn more about our solutions and schedule a demo!